Since Sony released the trophy patch back in 2008 gamers began collecting trophies on the playstation 3, slowly the competition began to rise, some gamers lost interest and some continued the journey, but one gamer Just ONE named Hakoom took the competition to a whole new level !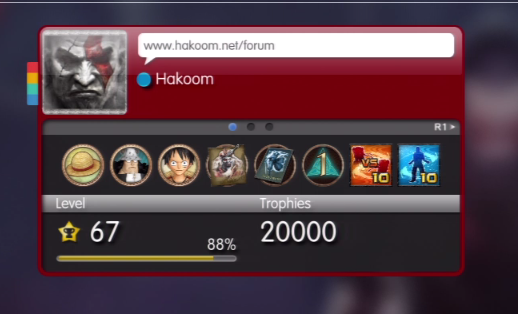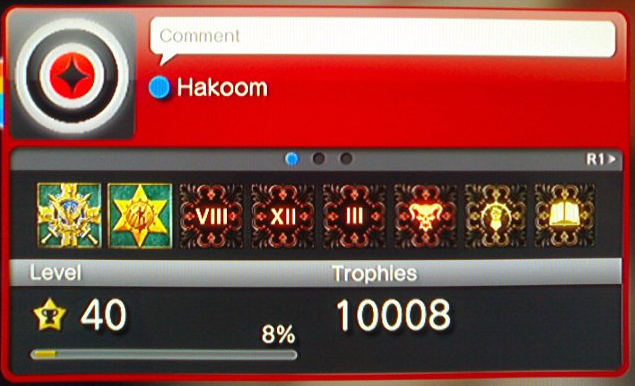 Trophies brought a new meaning to the ps3 system and took gaming to a whole new level. The more i get trophies the more addicted i get.
I started back in 2008 with the patch.
I climbed the leaderboards slowly until i became first at 65 platinums.
I have released some videos at every milestone i reach and i have been also placed on Machinima.
Here are some famous videos  of me:
100 PLATS
200 PLATS
300 PLAT (machinima)
LVL 50
Its 2012 today and iam still first without any use of hacks or cheats or jailbreak.
Some might disagree with me but before typing a comment, please make sure you check those accounts out and look at the amount of hacks they did and users playing on the account. ( backround check the account).
If you think i cheated then please take a look at this link
http://hakoom.net/how-trophies-unlock-my-glitched-trophies/
So there you go, i have showed you everything and explained many things.
You can join the forums and ask me whatever you like
http://hakoom.net/forum/forumdisplay.php?fid=12
You can join me on Facebook:
https://www.facebook.com/pages/Hakoom/361497360579

Follow me on twitter:
https://twitter.com/psnHakoom

Subscribe to my channel: Click to SUB
http://www.youtube.com/user/gotchstyle 
Now back to trophy hunting and CU in my 400 plat video !