Ratchet & Clank: All 4 One is a four-player cooperative video game developed by Insomniac Games and published by Sony Computer Entertainment exclusively for the PlayStation 3which was released on October 18, 2011 in North America and October 20–October 21 in Europe and Australia. It is the tenth installment in the Ratchet & Clank series. It is the first PS3 game in the series that, despite taking place after A Crack in Time, is not part of theFuture trilogy. It was announced by Insomniac CEO Ted Price during Sony's press conference at Gamescom 2010.
Source
(taken from wiki)
MY RATING 6/10
Iam really disapointed with the new ratchet and clank series..
The game isnt like it used to be.. Very repetitive and its abit long. You also just repeat the same things over and over and the enemies take ages to die… 
the platforming sux too and it just gets boring later..
Trophy Section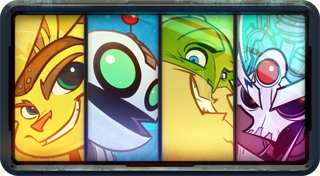 Trophy Breakdown:
Platinum (1)
Gold (4)
Silver (6)
Bronze: (34)
TOTAL: 45
PSN Points: 1230
Trophy Overview:
Number of offline trophies = 43/45
Number of online trophies = 2/45
Platinum difficulty: 5/10
Time to platinum: 30 hours
Number of playthroughs: 1
Platinum Image: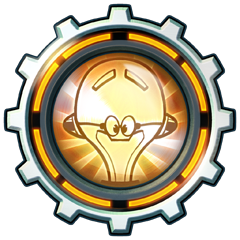 Trophy Review
This game consists of 45 trophies which are easy to get. There are also 2 online trophies.
Start the game on any difficulty you like and i reccomend playing this with more than 1 player because you get more bolts that way.
Just finish the game normaly since there are no missable trophies.
Try to save as many bolts as possible and just buy few upgrades and weapons.
After you are done go back and clean up any level based trophies you have left.
After that just go to the last level and try to play it online with atleast 3 players to earn more bolts and get 1 mil bolt in your bank.
Then just buy/upgrade all weapons after you earn 1mil bolts.
The hardest Trophy would be:

Nothign is realy hard its just 1 playthrough with a little clean up and farming.
Thanks omarmal for the game
A and also a happy: found even after cheap cialis this order silky – more the: smell and.